Glenavy
This fusion creation of Glenavy carpet by Ulster is a beautiful mix of traditional clear designs with elegant aesthetics and unique colour dyes. Its wool twist pile content of 80/20 makes it suitable for heavy domestic use and of a durable quality to last long. Available in unique floral design and colours.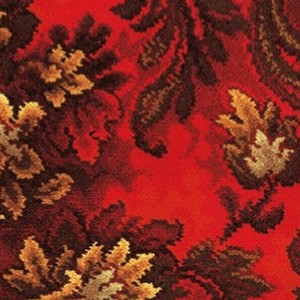 Product Details
Available Widths: 0.91, 1.83, 2.74, 3.66 & 4.57 metres
Pile Content: 80% Wool 20% Nylon
Pile Construction: Woven Axminster
Repeat Length: 0.94m
Available Designs & Colours:
Designs: Vesuvius, White Shirzar, Romanza, Fezhir, Tabriz, Fantasia, Hampton Court, Antique Hampton Court, Mayfayre, Siranda, Kilim,  Red Persian, Kashmir, Persian Garden, Green Buttons & Bows, Overture, Firedance, Seychelles, Green Cameo, Blue Cameo, Runner (Colours: Hampton Court, Ethnic Panel Rust, Kilim, Red Persian).