Stain-Free Satin Touch
This twist style stain-free satin touch carpet will give your home a luxurious feel you always desired. It's soft and silky nature will add personal charm to the touch. Available in various colours.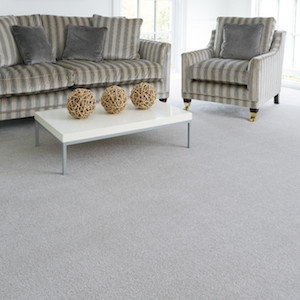 Product Details
Available Widths: 4 & 5 metres
Wear Warranty: 10 Years
Stain Guarantee: Lifetime
Carpet Style: Twist
Pile Content: 100% Polypropylene
Backing: Superbac
Available in Modern Colours:
Angora, Cashmere, Chenille, Chiffon, Crystal, Dapple, Honey, Lavender, Lily, Malibu, Parfait, Pashmira, Satin, Snowdrop, Taffeta.