Stain-Free Soft Whisper
This twist style stain-free soft whisper carpet has a sensuous touch and a soft feel to it. The very soft feel of it appeals to all senses and available in glorious colours.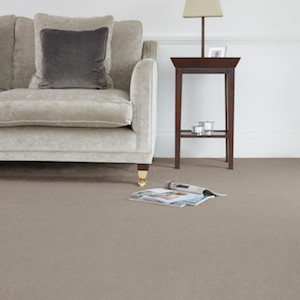 Product Details
Available Widths: 4 & 5 metres
Wear Warranty: 10 Years
Stain Guarantee: Lifetime
Carpet Style: Twist
Pile Content: 100% Polypropylene
Backing: Superbac
Available Colours:
Angora, Cashmere, Chenille, Chiffon, Crystal, Dapple, Honey, Lavender, Lily, Malibu, Parfait, Pashmira, Satin, Snowdrop, Taffeta.